Every year I throw a Halloween party where we invite our friends and their kiddos to join us for food and pumpkin carving. Over the years, this party has grown, but it's so much fun! I've gone from owning almost no Halloween decorations to owning quite a lot! I recently decorated the house in preparation for our party, so I thought I'd share a peek and my tips for a great party!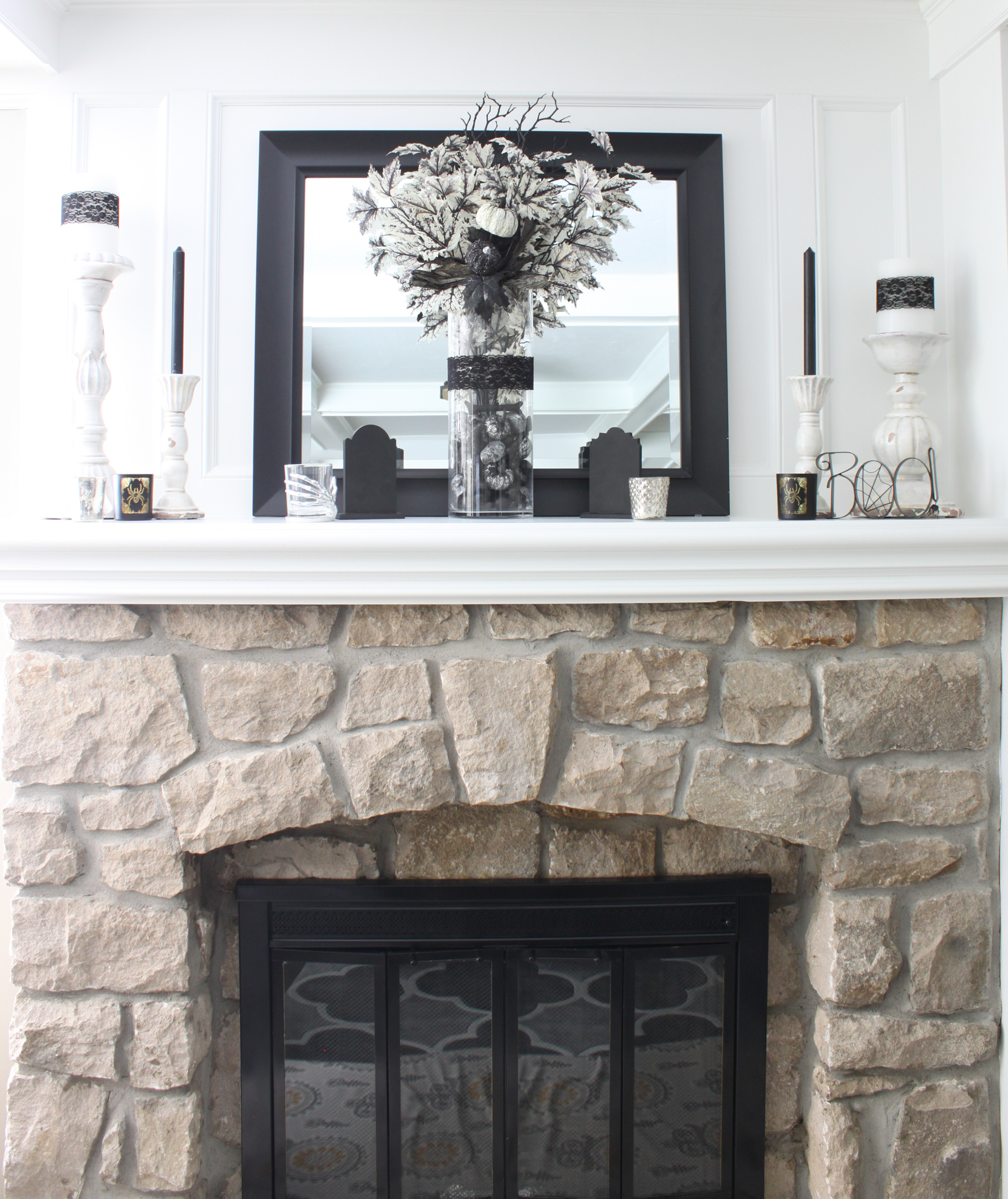 For the mantle, I wanted an elegant display with a little bit of "spook" to it.  I went with a black and white theme to keep it clean and simple. It all started with the black and white leaves. I found those at Michael's and the rest of the design evolved from there! To add something special to the vase and candles that I already had, I just cut pieces of black lace and used double sided tape to secure them.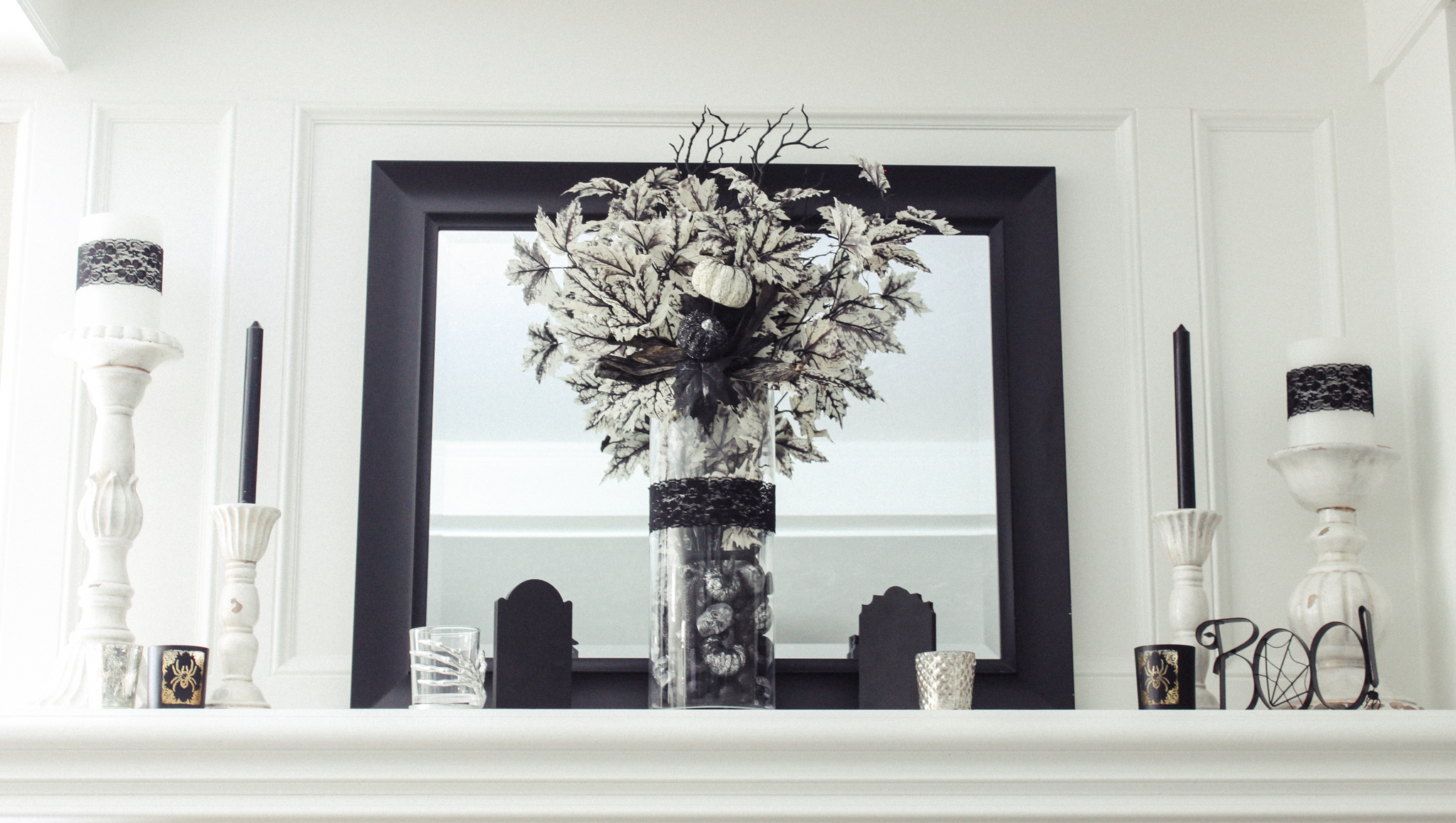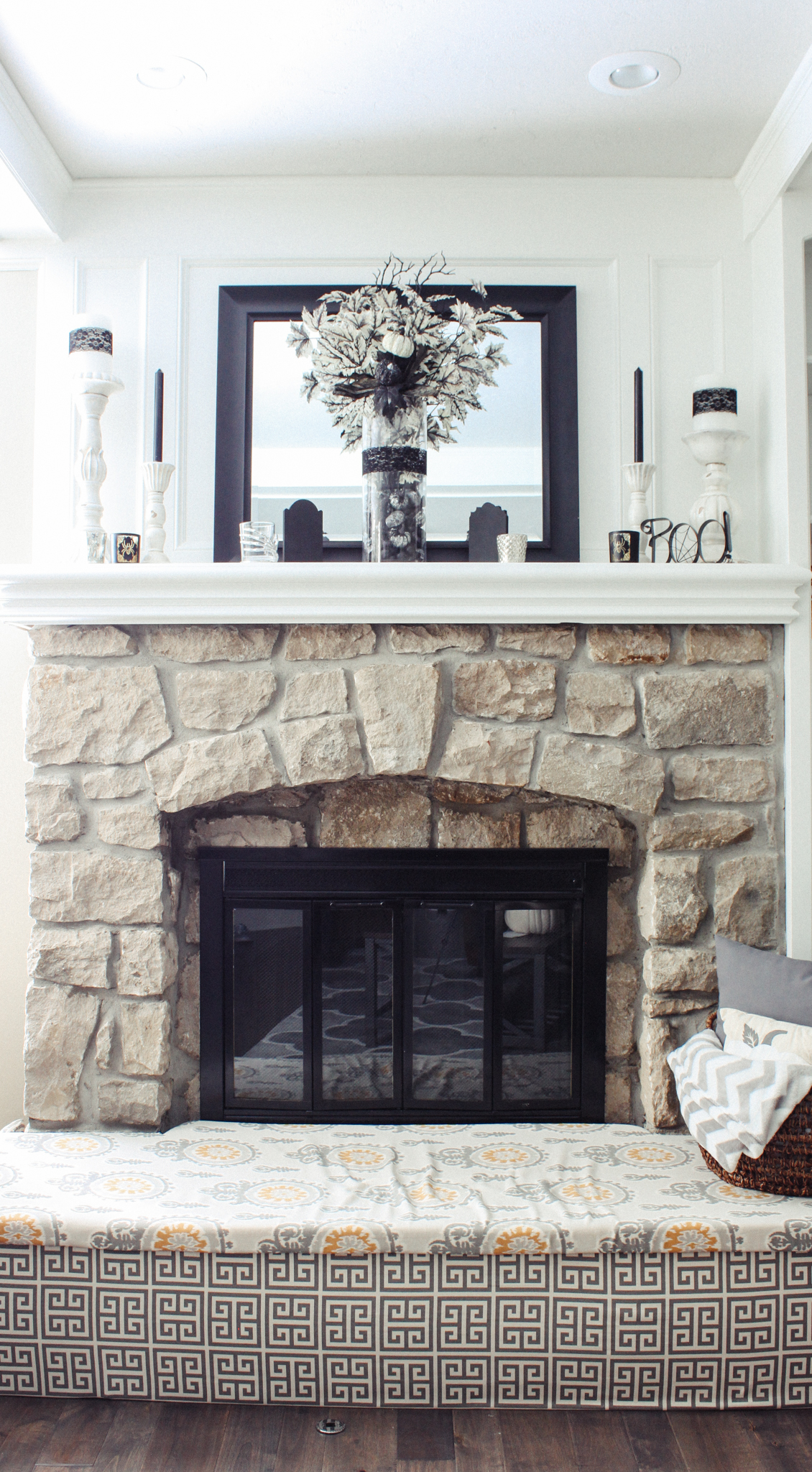 For the dining room table, I used trees from Target's dollar bin as my centerpiece. I added a black lace spider web table runner under the wooden box that is my centerpiece mainstay. To bring some of the same elements into my tablescape, I draped pieces of black lace over the plates. I then cut 2 pieces off of a spider web banner and used those with a little ghost in order to make the two end place settings a little different.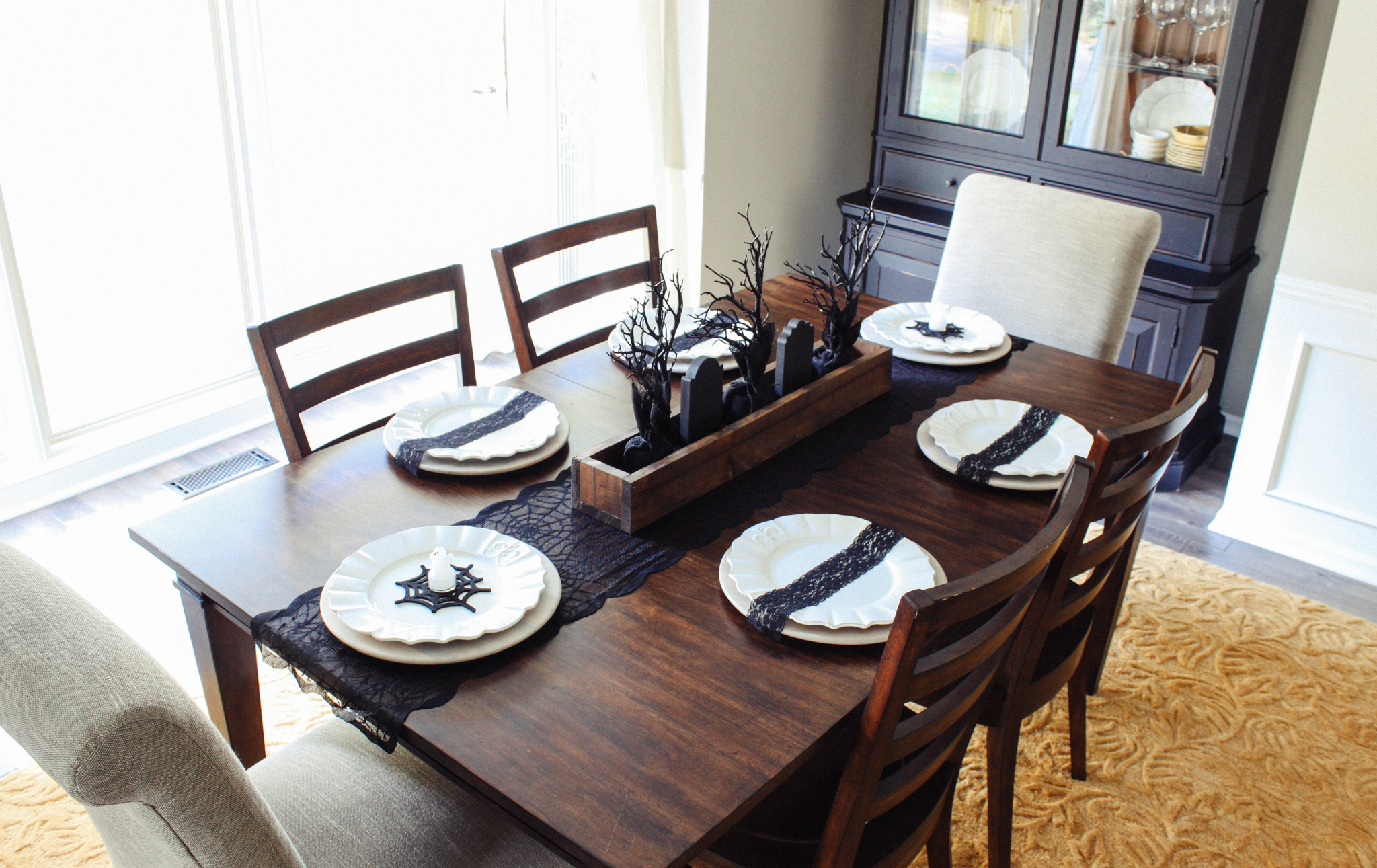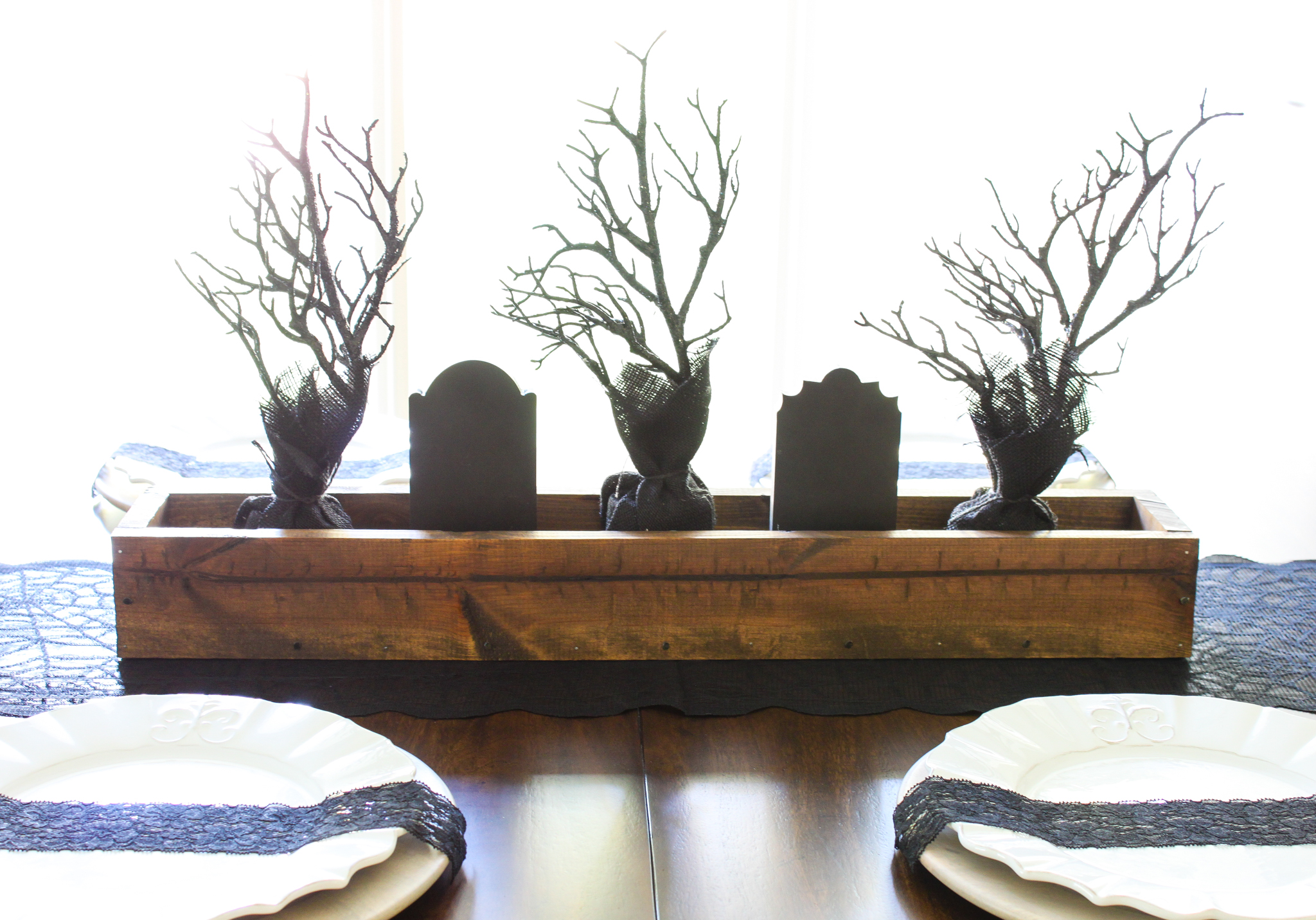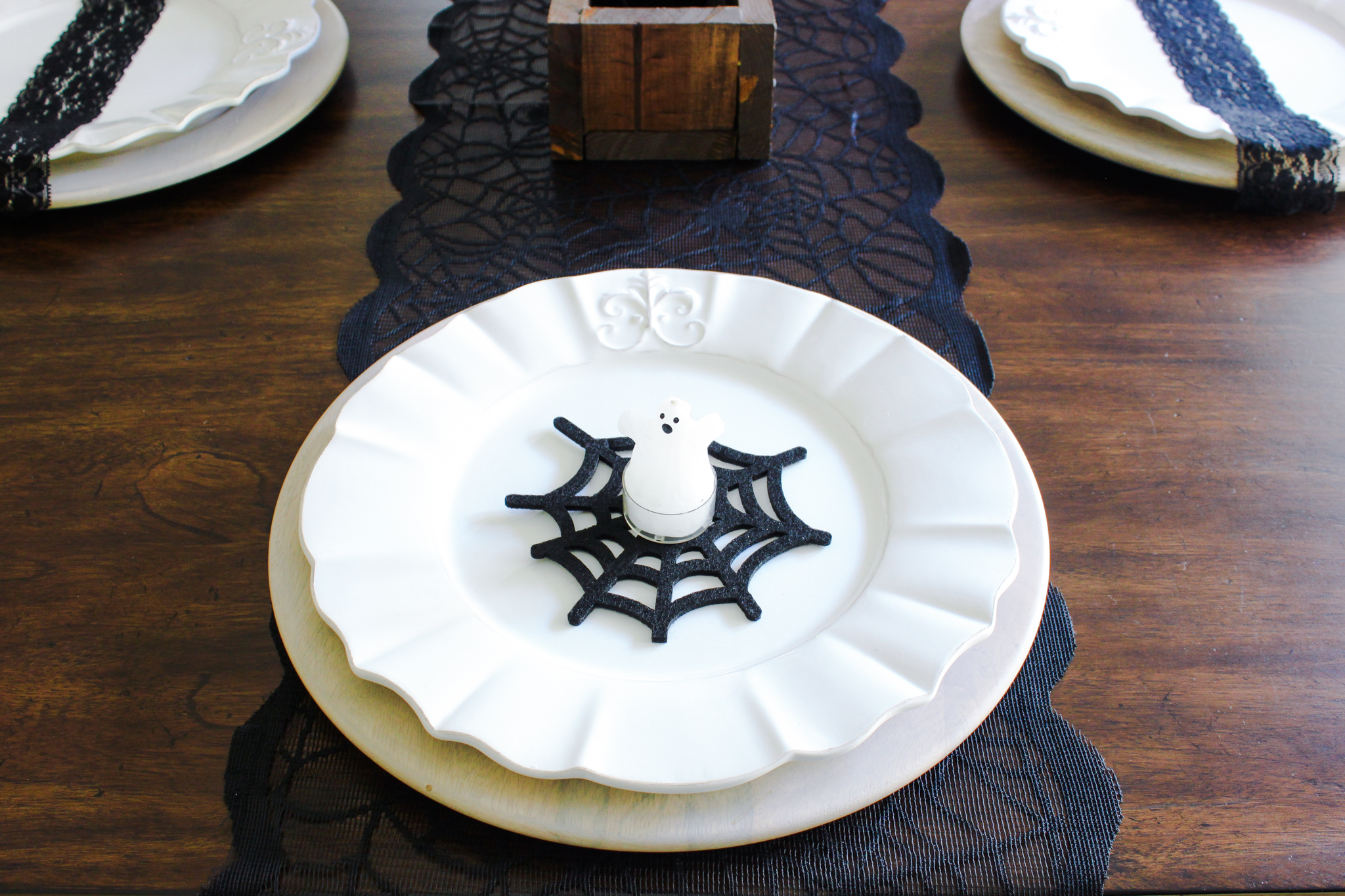 In terms of the actual party, here are a few tips to make it go off without a hitch!
First, plan and prep ahead! My party isn't for two more weeks, but I've already got the decorations up. By using decorations that are elegant and simple, I don't mind having them up for a while to enjoy before Halloween! I've got the menu planned out as well. It's the same every year and I can make it ahead! Here's the menu that I typically serve. Everything gets made the day before and all I have to do on the day of the party is reheat the soup in crockpots!
Pumpkin Fluff
Chili
Chicken Tortilla Soup
Cornbread (this is my favorite recipe!)
Meat, cheese, cracker tray (with everything cut up small enough for toddlers)
Fruit (again, cut up ahead of time to be small enough for toddlers)
Cupcakes
Second, plan entertainment for the kids so that the adults can enjoy each other (or at least try)! This year, I found some masks at Michael's that the kids can color. I plan to set out the masks with washable crayons, construction paper with Halloween stickers, and my favorite books!
Third, offer pumpkin carving!  What would a party with kids be without a good mess?!  If the weather is nice, we'll do this outside on kid tables.  If not, I've got plastic tablecloths that I can put down on the floor.  Our party is always BYOP – Bring Your Own Pumpkin!  I provide stickers for the kids to decorate their pumpkins with (hello Target dollar bin) as well as carving tools.  In the past, the kids have loved putting stickers all over their pumpkins and it keeps them busy!