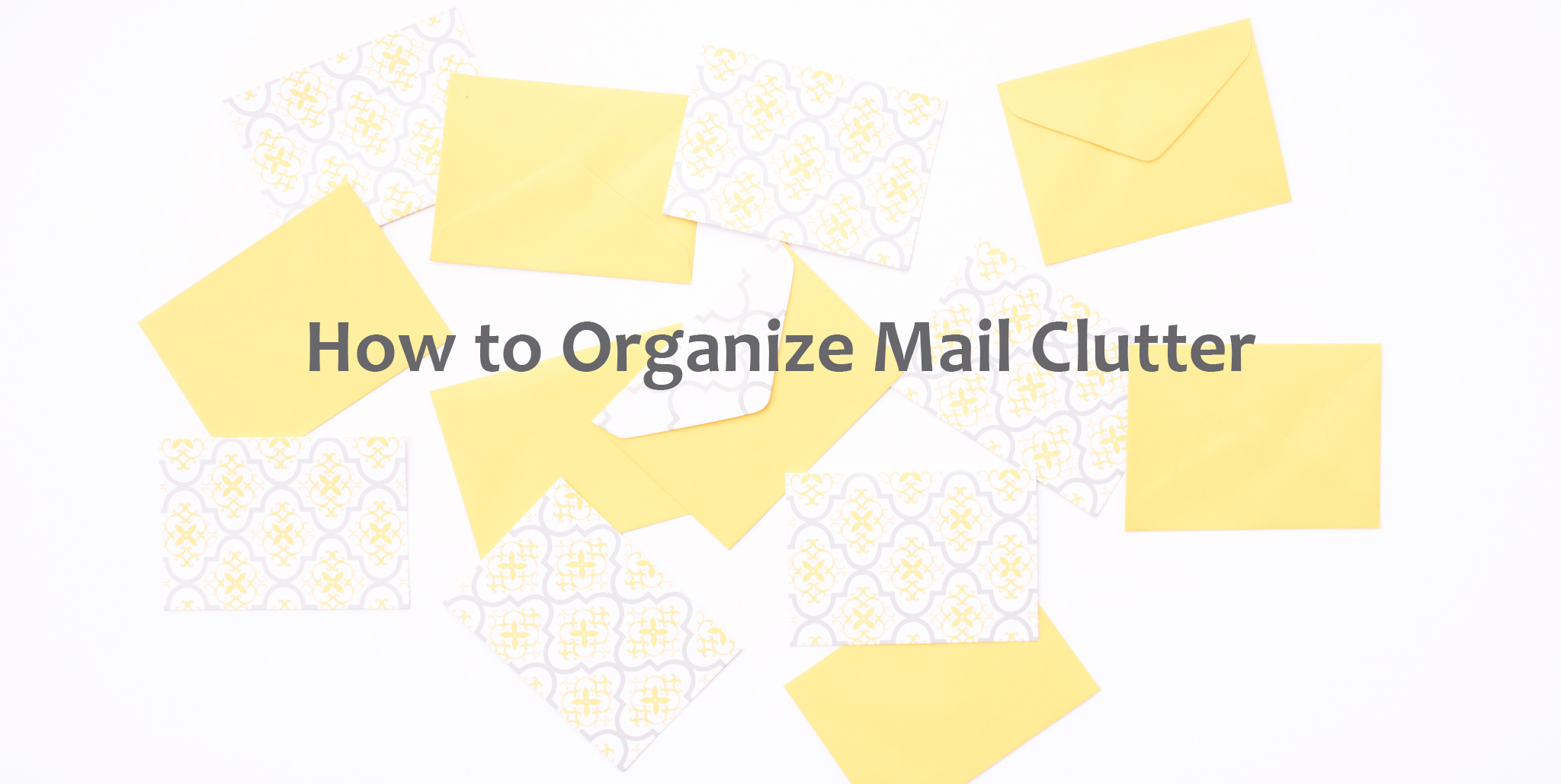 One of the areas I struggle with the most in our house is how to organize mail clutter.  Every day when my husband gets the mail, it just gets left on the kitchen counter or table.  Over the years, I've tried many different ways of organizing our mail.  I put a table with mail slots in our entry.  The mail never made it to the entry (my hubby always goes out our back door to walk to the community mailbox).  I put bins upstairs in our office so that we could file mail immediately as it came in.  In reality, nothing got filed immediately.  Wishful thinking.  The problem was that I was creating a 'home' for our mail in all the wrong places.  It finally occurred to me that the only way a mail organization system would work was if I placed it in the area where the mail was constantly left out.
Another thing that we constantly struggle with is where to keep receipts.  We end up with receipts everywhere!  They really end up doing us no good because we can't find them when we need them to balance the budget each month or to return something to a store.
If you've read the blog at all, you know by now that I really dislike clutter.  I feel happy every morning when I come downstairs and my kitchen counters are clear of junk.  So, you can imagine how much this mail problem bothers me!  Luckily, I've finally found a solution!  I put a mail organizer and a receipt jar in our kitchen.  The mail organizer has 4 slots that I use for outgoing mail, coupons, mail that has not been opened/sorted, and mail that has been dealt with and needs to be filed in our office.  This means that as the mail comes in, even if we don't have time to sort it right away, it has a place to go – and that place is NOT on my kitchen counter!!  And, you guessed it, I just schedule a weekly task in my Emily Ley planner to open any mail that has not been opened and file it away in the office.  The receipt jar is awesome.  I just shove receipts in there when I get home or clean out my purse.  There's no neat folding or anything like that going on, but having it in a jar looks cute and organized.  Best of all, its functional.
Here's a look at my organization system.  What's your favorite way to organize mail and paper clutter?