Meal planning. Ugh.  Just typing that makes me want to order takeout.  I love to cook, but I despise meal planning (and dishes, but that's another story).  It never fails that when I sit down to plan out our meals, nothing sounds good.  Nothing.  I sit there and think, "What do I normally even cook?!"  Anyway, because of my dislike for meal planning, I've found a few ways to make it easier.  Today I thought I'd share those with you!  Step-by-step, here's how you make meal planning quick and easy: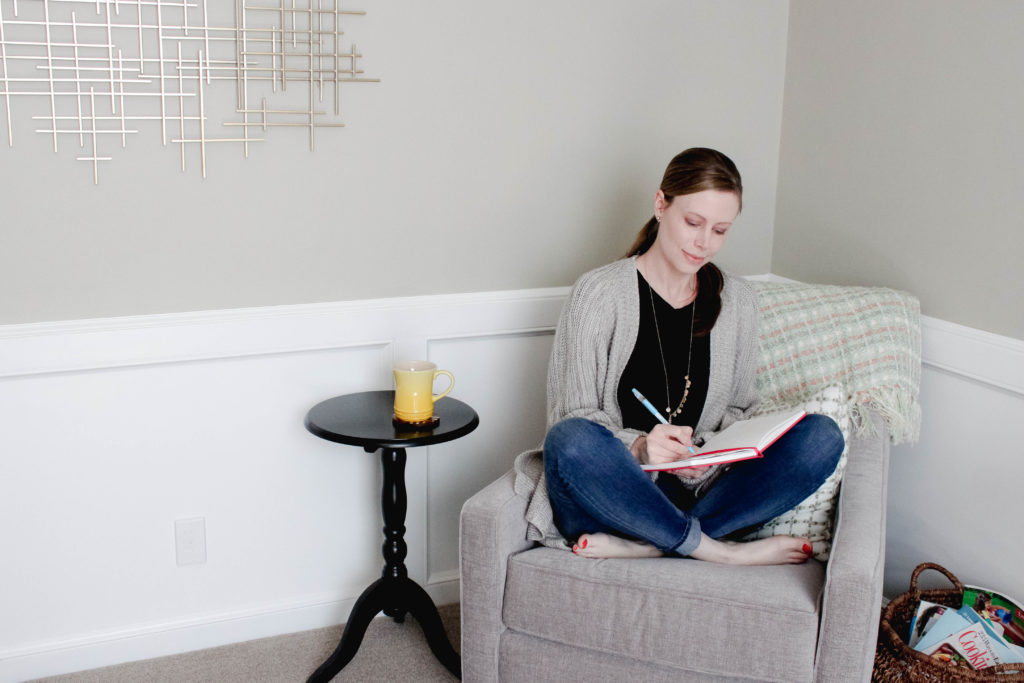 Keep a list of your family's favorite meals.  Do one list for breakfast foods (even if its just cereal), one for lunch, and one for dinners.  The easiest way for me to keep track of our favorite meals is to use a 'Favorites' tag in ChefTap.  When it comes time to meal plan, I simply select both the 'Dinner' and 'Favorites' tags to narrow the list down to our dinner-time favorites.  You could also do this on something as simple as a piece of notebook paper, or a cute free printable like this one.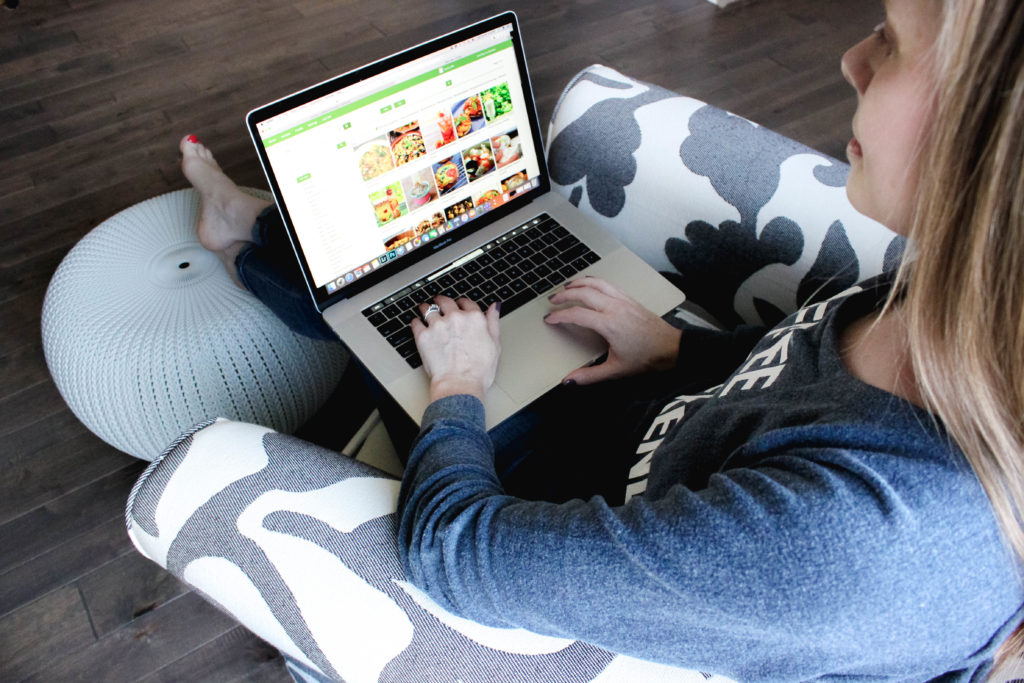 Keep a list of recipes you'd like to try (that seem attainable for a busy night, because, well, all nights with kids are busy, right?!).  No gourmet recipes here, folks…just focus on getting the kids fed.
Okay, now here's the real key…you ready for it?!
Plan 2-3 weeks of meals per season and put the plan on rotation.  I plan 2-3 weeks worth of dinners for each season (Winter, Spring, Summer, and Fall).  By doing this, I only need to spend time meal planning four times a year.  That's a huge win in my book. And, by repeating the list of meals every 3 weeks, they are spaced out far enough that we don't get sick of them.  I keep my meal plan in my Emily Ley planner so that our planned dinners for the week are right there with everything else important for my day! My meal plans look like this.  No clutter, no complex numbering system.  Just simple meals.  Listed in a simple box for each day.  That's it!


In terms of breakfasts and lunches, I refer back to my list of family favorites and just make sure I've got the basics on hand to keep us covered.  This means cereal, pancake mix (Kodiak Cakes is my favorite), eggs, and Aidell's Chicken Apple Sausage for breakfast.  For lunch, it's bread, lunch meat, cheese, or stuff for salads.  And hot dogs/Mac and cheese of course. 🙂
Here's a few more tips for making this meal planning process even easier!
Designate each night of the week to follow a particular theme.  This is my schedule:
Sunday – Italian
Monday – Chicken
Tuesday – Mexican
Wednesday – Take Out (I build into my plan for us to get take out once a week.  Yay for Momma's night off in the middle of the week!!)
Thursday – Pork
Friday – Pizza Night
Saturday – Beef
I love to visit our local farmer's market in the summer (Noah has so much fun there), so often times in the summer, one of our nights is swapped out with a 'Farmer's Market' night where I make whatever looked good at the market that week!  It fulfills the love-to-cook-creative side of me, but still allows me to have a plan so that I don't stress about what's for dinner.
Use an app that shows bright, beautiful pictures of your saved recipes.  Most people are attracted to bright and beautiful images of food.  For some reason, having the visual image in front of me makes it easier to decide what to put on my plan.  My choice is ChefTap.
Make your grocery lists in advance.  When you have your meal plan on rotation, your grocery lists can be too!  Just add your staples each week, double check your pantry inventory, and you're good to go!
Give yourself a break.  Your family will still love you just the same without a gourmet meal on the table.  For me, this means pizza night using naan as our pizza crust (or my new favorite, MyBread as a gluten free option).  Minimal cleanup, we eat on the floor while watching a movie (which means no meal time tantrums), and no pleading with your kid to try that one bite of <insert any vegetable here>.  We also eat out once a week.  It's nice to have the pressure off for one night in the middle of the week.  I have to say, I always look forward to Wednesdays and Fridays.  😉
Have backups for those times when you just don't get to the store.  For me, this means I always have a bag of Trader Joe's Frozen Italian Meatballs in the freezer and ziti and a jar of pasta sauce in the pantry.  I throw it in my Instant Pot (from frozen) on nights where I. Just. Can't. with dinner.
How do you meal plan?
Don't forget!  My giveaway for a one year subscription to ChefTap Pro is still going on!  Enter here!