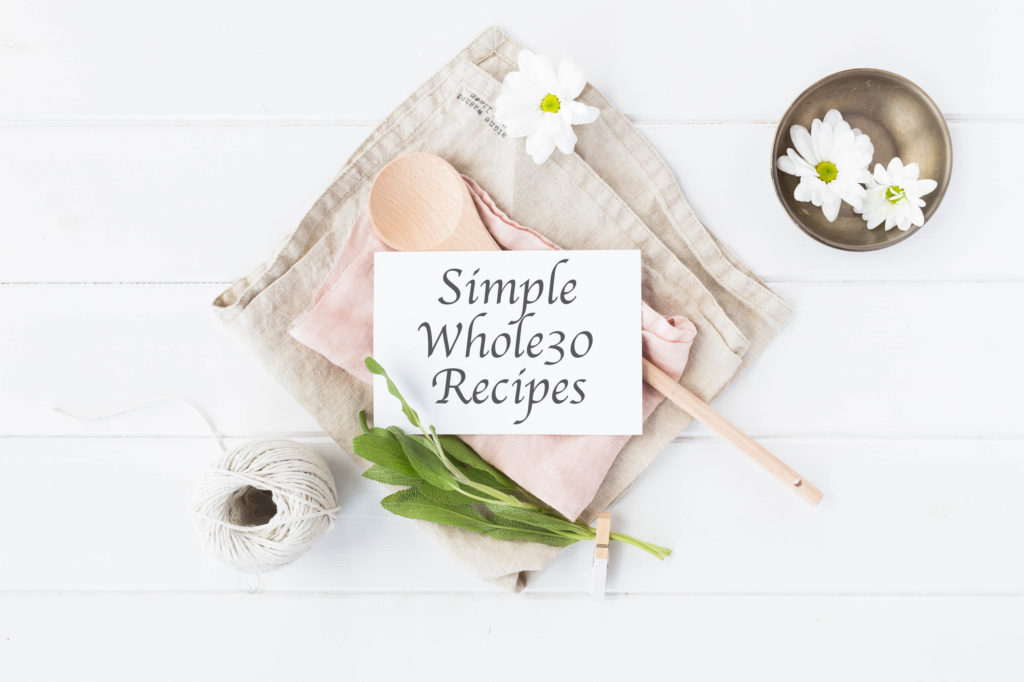 I have successfully completed my Whole30!  In some regards, it was a long 30 days.  But in others, I can't believe I made it and its already over!  I won't lie, its been HARD.  At times I've been cranky, fighting cravings, and annoyed.  But overall, I've also managed to enjoy the process and I feel really proud of everything I've learned throughout this journey.  Some of my best takeaways from this process are learning to control my cravings rather than them controlling me, how to read and understand the ingredient portion of food labels, and how to cook quick, easy meals that are healthy but still delicious for my family.  I knew when I started on this journey that the only way I would be able to make long term changes in eating healthier would be if I could find easy but flavorful recipes.  I can't stand plain chicken and vegetables, so there was just no way that I would sustain healthier eating if that's all I ate to try to just make it through the 30 days!  For me, this journey was about education.  I wanted to learn new recipes that eliminated some of the unnecessary additives in our food.  Over the last few weeks, I've found many new recipes that will be staples in our meal rotation, and I'm excited about exploring more!  Here's my round-up of our favorite Whole30 recipes!
Pressure Cooker Mocha Rubbed Pot Roast from Nom Nom Paleo – I keep the spice mix for this on hand at all times!
Twice Baked Potatoes from Stay Fit Mom – I keep this ranch spice mix on hand at all time too!
Roasted Carrots from Nom Nom Paleo
Fajita Chicken from Lollipops and Lemons
Harvest Chicken Salad from Lollipops and Lemons
Curried Chicken Salad from Pastured Kitchen – I added cut grapes to mine, which was a great addition!
Sausage and Peppers from Lollipops and Lemons
Buffalo Chicken Stuffed Sweet Potatoes (adapted from Living Loving Paleo)
Barbacoa Stuffed Peppers from Pretend it's a Donut
BBQ Stuffed Sweet Potatoes with Crispy Shallots – Lollipops and Lemons
Taco Potatoes – Lollipops and Lemons
Lemon Roasted Asparagus – Lollipops and Lemons
No-Parm Chicken Parmesan – Lollipops and Lemons (I keep this breading on hand at all times and freeze my chicken already pounded flat).
Crispy Angry Chicken with Dump Ranch (You can find this recipe in the new Whole30 Cookbook)!
Roasted Roots and Chicken (You can find this recipe in the new Whole30 Cookbook)!