Hi!  Welcome to Lollipops and Lemons!  I'm so glad you're here!  Let me tell you a little bit about myself…
I'm Sarah, wife to Jeremy and mommy to two sweet boys; 2 year old Noah and 3 month old Liam.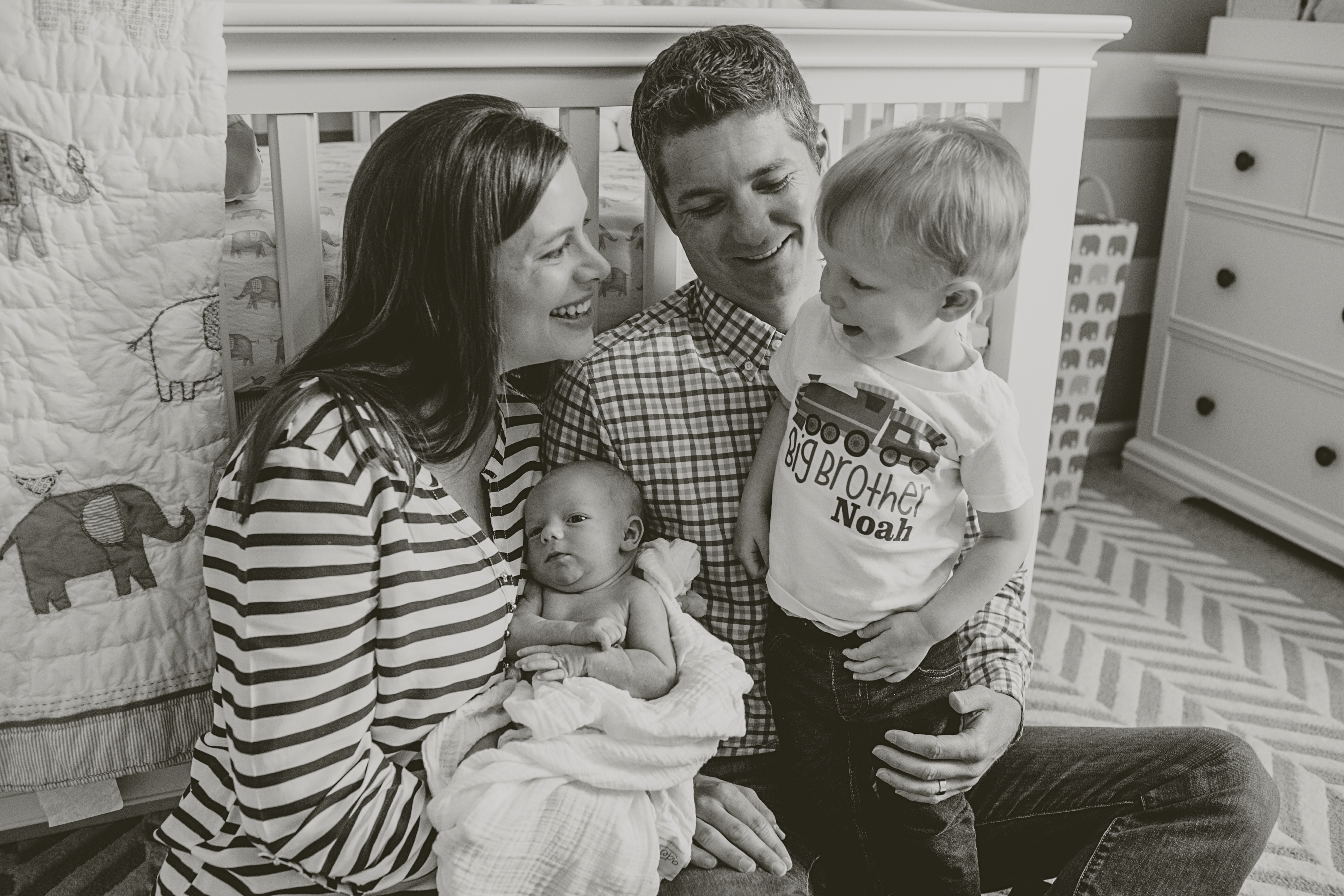 I have three main passions in life right now:  coming up with creative activities for the boys, cooking, and organizing our life!
I've always been a person that loves for things to be organized.  I like for my closet to be color coordinated and organized by type of clothing.  (I tell myself it's totally normal to organize by long sleeve, short sleeve, 3/4 sleeve, dresses, jeans, yoga pants, you get the idea).  My pantry is organized by type of food item.  I also really love pretty, labeled storage containers.  Don't worry, I won't write a blog post telling you to label everything.  Well, probably not.
Since becoming a mom, I've found that I've had to loosen up a bit about how perfectly organized my house is.  At the same time, maintaining some level of organization in my house helps me keep my sanity.  It's nice to live in a space that functions well for us amidst the chaos of raising little ones!  These days my style of organizing my home has become more about making things function well than aesthetics.  Sure, it's nice to have a clean, pretty looking home, but that's not always reality in a busy house of kids, right?!
I hope you'll follow me as I show you tips and tricks for maintaining an organized home, getting dinner on the table, and finding time for fun activities with your kids, all while living the craziness of family life!