Hello Fall! Its starting to get cooler here at night and I am just so ready for Fall. Its my favorite season! I saw the other day that the beloved PSL is back, so in an effort to stick with my healthy eating plan, I've recreated my favorite fall drink to fit with my "rules." This is my favorite drink to curl up under a blanket with on the deck in the chilly morning air! Enjoy!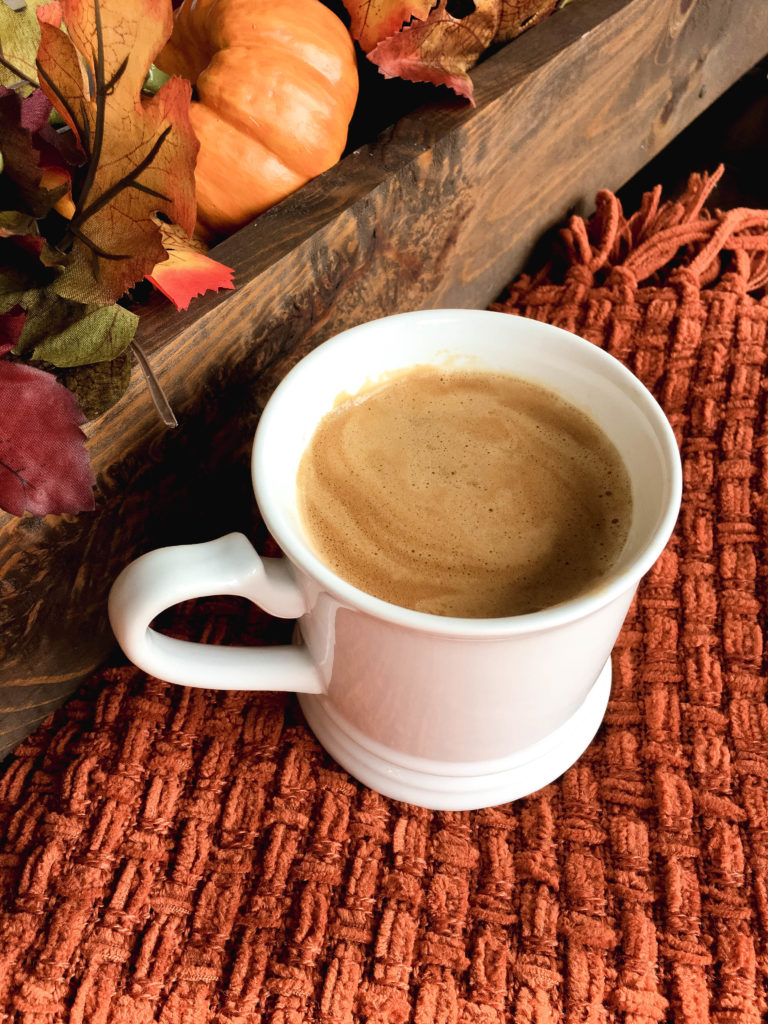 Pumpkin Spice Latte
Ingredients
4 dates, pitted
4 cups coconut milk
8 Tbsp pumpkin puree
1 tsp pumpkin pie spice
¾ tsp cinnamon
1½ Tbsp vanilla
Instructions
Use a stick blender to blend the pitted dates into the pumpkin puree. (Do this is a tall, skinny container to avoid pumpkin going everywhere!). Transfer the puree to a medium saucepan. Add the cinnamon and pumpkin pie spice. Stir until bubbly and fragrant. Add the vanilla and stir for 1 minute. Pour in the coconut milk and whisk until the mixture has come to a soft boil. Let it simmer, whisking occasionally, for about 5 minutes.
Line a sieve with a single layer of cheesecloth and place over a pitcher. Slowly pour the hot mixture over the sieve to strain.
Prepare 1-2 shots of espresso (I prefer 2 shots from my Nespresso machine). Fill the remainder of the cup with the pumpkin spice latte mixture.
*Recipe adapted from
Iowa Girl Eats
(one of my favorite food blogs!)